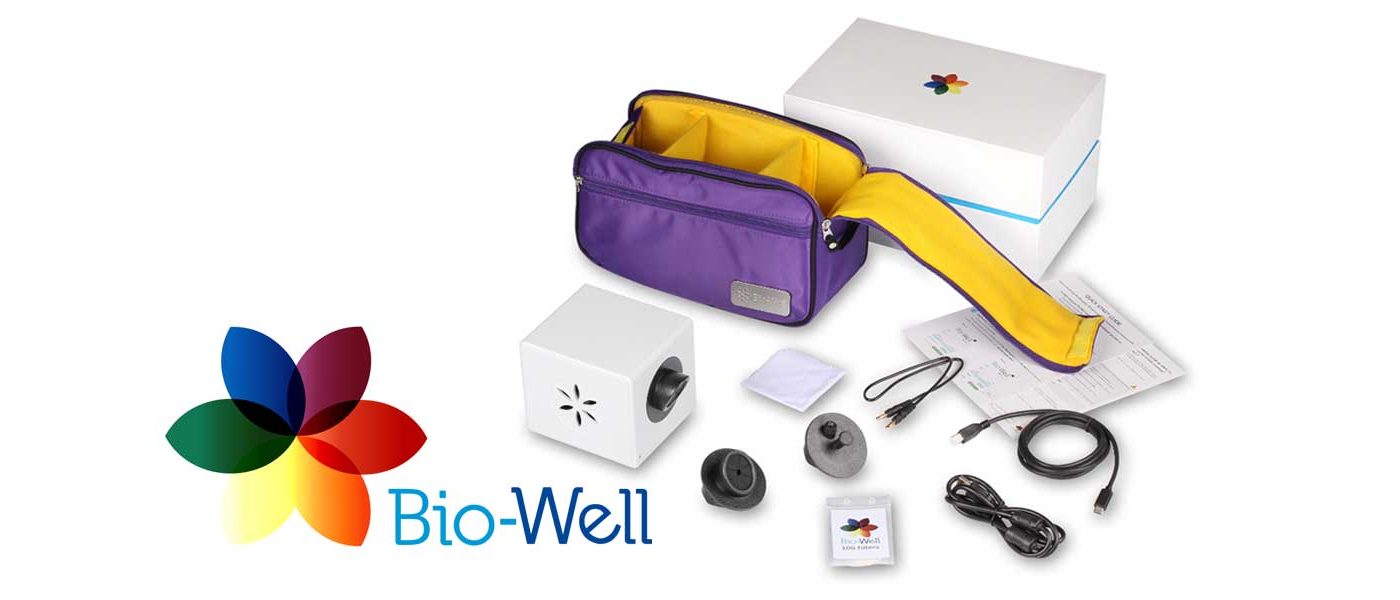 Bio-Well 3.0 is now available!
The Bio-Well scans read energy fields by capturing Electro-Photonic images which then display as graphic information about a person's state of wellbeing. Bio-Well electro-photonic images could make it possible to take preventive health measures rather than waiting until invasive treatments are needed. The scans provide a holistic view based on the concepts of Acupuncture and Ayurveda.
The NEW BioWell 3.0
The latest generation of Bio-Well GDV Camera, the 3.0 provides enhanced functionality and faster operation for the best user experience. The upgraded technology of the 3.0 allows for improved stability and a higher level of reproducability, as well as manually-controlled device ventilation and exclusive access to new features of the Bio-Well software
BioWell Accessories:
Bio-Well Calibration Unit
Bio-Well Water Sensor
Bio-Well Sputnik Sensor
Bio-Well Glove
Bio-Cor
How Does Bio-Well Work?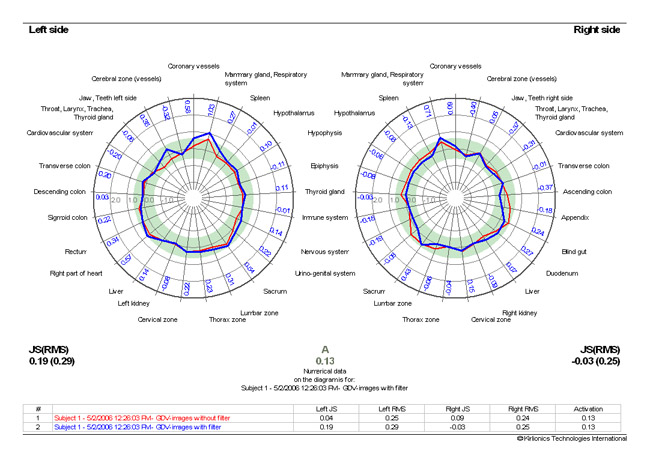 When a Bio-Well scan is taken a high-intensity electrical field stimulates the emission of photons and electrons from each fingertip for less than a millisecond. The body's response to this stimulus is the formation of an "electron cloud" composed of light energy photons. The electronic "glow" of this discharge (invisible to the human eye) is captured by an optical CCD camera and then translated into a digital computer file. The data from each image capture is converted to a unique "Photonic Profile", which is then compared to the database of hundreds of thousands of data records using 55 distinct parametric discriminates, and charted sothat it is available for discussion and analysis. A graph of the findings is presented as a two-dimensional image. To study these images, fractal, matrix, and various algorithmic techniques are linked and analyzed.
Bio-Well Features:
The scanning process is quick, easy and non-intrusive – Do it daily for best results!
A powerful tool that provides a wealth of rich data to help identify areas to tend to as you work towards personal coherence.
Get real-time feedback on what factors – both positive and negative that affect your energy state.
System provides instant graphic representations of the data to provide easy reference and interpretation.
Displays data in an easily understood format using graphic representations; placing indicators within the outline of the human form for ease of discussion.
View each scan in a variety of interesting ways with up to seven result display options.
Save or print a report results containing all data points of each scan with one click
With the Sputnik and Bio-Well Accessory Pack add-ons, measure environment and the effect of objects on your energy as well!
Benefits:
State-of-the-art camera that does not require a power source. It simply connects to your computer with USB-cable (included)
Conduct scans, view results and access previous scans through the sophisticated Bio-Well software
Monitor your energy state throughout time in order to track your responses to physical and mental influences such as response to changes in weather
Monitor the energy history of your family and friends
Customize your experience by only paying for the scan types and data views you need with three subscription level options
Store historical scans for as long as you're a subscriber
Product Documentation:
$

2,344.00

The latest generation of Bio-Well GDV Camera, the 3.0 provides enhanced functionality and faster operation for the best user experience. The upgraded technology of the 2.0 allows for improved stability and a higher level of reproducability, as well as manually-controlled device ventilation and exclusive access to new features of the Bio-Well software.

WHAT THE BIO-WELL 3.0 CAN DO FOR YOU

Get real time feedback on positive and negative factors that can affect your energy state.
View each scan in a variety of interesting ways with up to 7 display options
A non-invasive approach to seeing the energy-light information of our bio-field
Direct response analysis of any complementary practice to validate energy state
Monitor and observe the nature of energy distribution in our bio-field

Price includes 2-day shipping, FedEX U.S. ONLY For International Shipping Rates please contact: Krishna Madappa 1-575-770-3304

Add to cart